Aufbau West, 2017
mixed media installation
Die Ausstellung Aufbau West (2017) war die erste westdeutsche Soloausstellung der in Sachsen geborenen und in Berlin lebenden Henrike Naumann. Sie widmet sich der Frage nach der Integration von Ost- und Westdeutschland und erforscht die Spuren der sozialen, politischen und auch ökonomischen Transformation der DDR. In der ehemalige Ladeneinheit der Kölner Galerie Gold+Beton errichtete sie einen Laden, der ihre kindliche Vorstellung von Westdeutschland, als einen Raum, in dem es alles zu kaufen gibt, abbildete.

Vor allem die neuen Produkte, die ab 1990 im Konsum ihres sächsischen Heimatdorfes verkauft wurden, verstärkten die Bilder in ihrem Kopf. Dass der Westen in Form von billigen Plastikwaren in ihre Wahrnehmung kam, sieht sie als exemplarisch für das Missverhältnis, wenn Freiheit und Demokratie sich durch Konsum vermitteln sollen.

Nicht ohne Grund wurde die Arbeit zum parallel stattfindenden NSU-Tribunal in Köln gezeigt. Seit 2011 recherchiert Henrike Naumann zum Nationalsozialistischen Untergrund, der sich in ihrer Geburtsstadt Zwickau eine bürgerliche Fassade aufgebaut hatte. Der NSU verübte in Köln zwei rassistisch motivierte Anschläge, beide auf Geschäfte.

Durch die Verbindung von biografischer Konsumerrinnerung im Ostdeutschland der 90er Jahre mit der Untersuchung rechtsterroristischer Anschläge auf Geschäfte in den alten Bundesländern zeigt sich die Ladenfläche als ultimativer Ort der Transformation, in dem sich Konsum und Gewalt verbinden.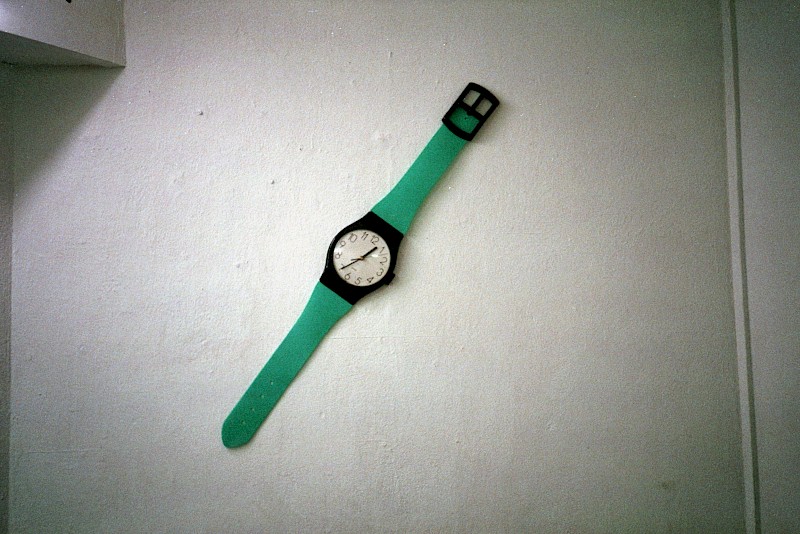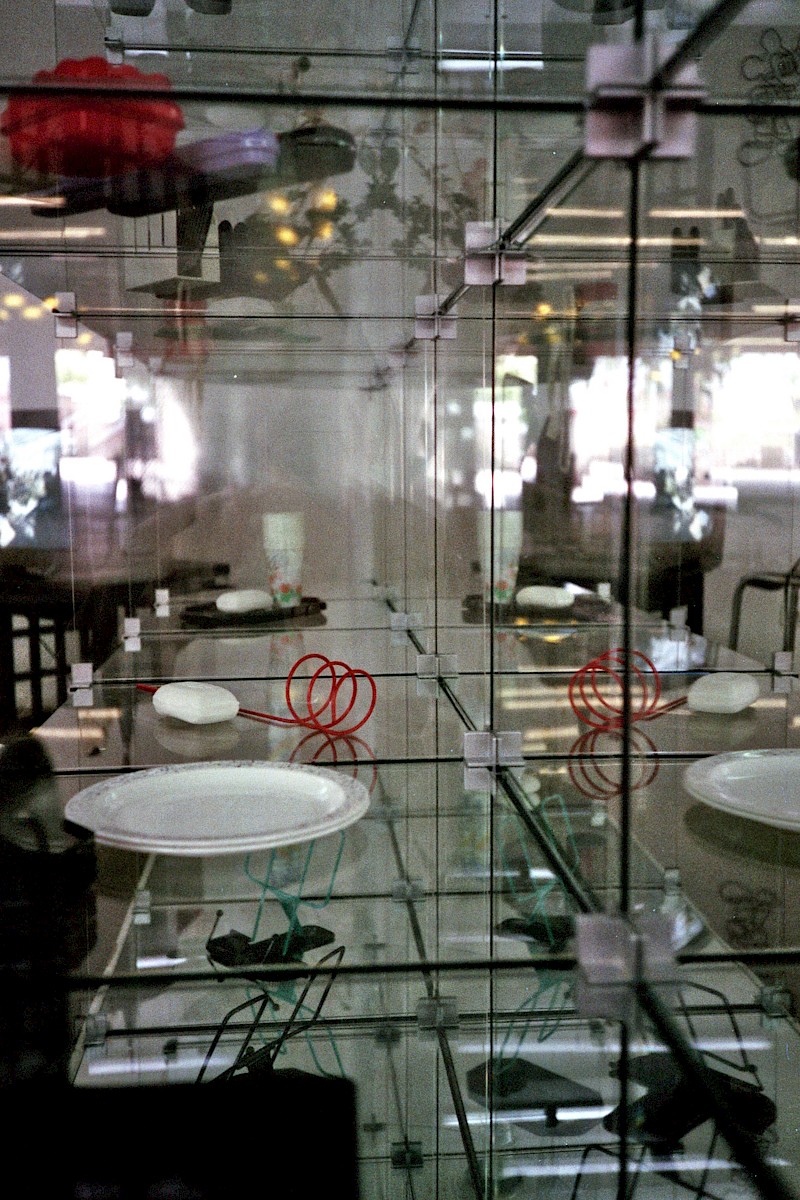 Henrike Naumann
Henrike Naumann was born 1984 in Zwickau (GDR). Growing up in Eastern Germany, Naumann experienced extreme-right ideology as a predominant youth culture in the 90s. Her work reflects on the history of the right-wing terrorism in Germany as well as on today's broad acceptance of racist ideas. She looks at the mechanisms of radicalization and how they are linked to personal experience and youth culture. Naumann explores the friction of contrary political opinion through the ambivalence of personal aesthetic taste. In her immersive installations she combines video and sound with scenographic spaces. In recent years she widened her focus to the global connectivity of youth cultures and the reversion of cultural othering. Notable exhibitions include solo shows at the Belvedere 21 in Vienna, Kunsthaus Dahlem in Berlin, Museum Abteiberg in Mönchengladbach and Galerie Wedding, Berlin, as well as participations at the Busan Biennale (2018), Riga Biennial (2018), Steirischer Herbst, Graz (2018), 4th Ghetto Biennale at Port-Au-Prince (2015), and the 3rd Herbstsalon at Maxim Gorki Theatre Berlin (2017).
Henrike Naumann lives and works in Berlin.